Congratulations to 8th Grader, Kai Brehm, who took 4th Place at the OVCCL Cross Country Meet at Buckeye Local High School this past weekend! We are so proud of you, Kai!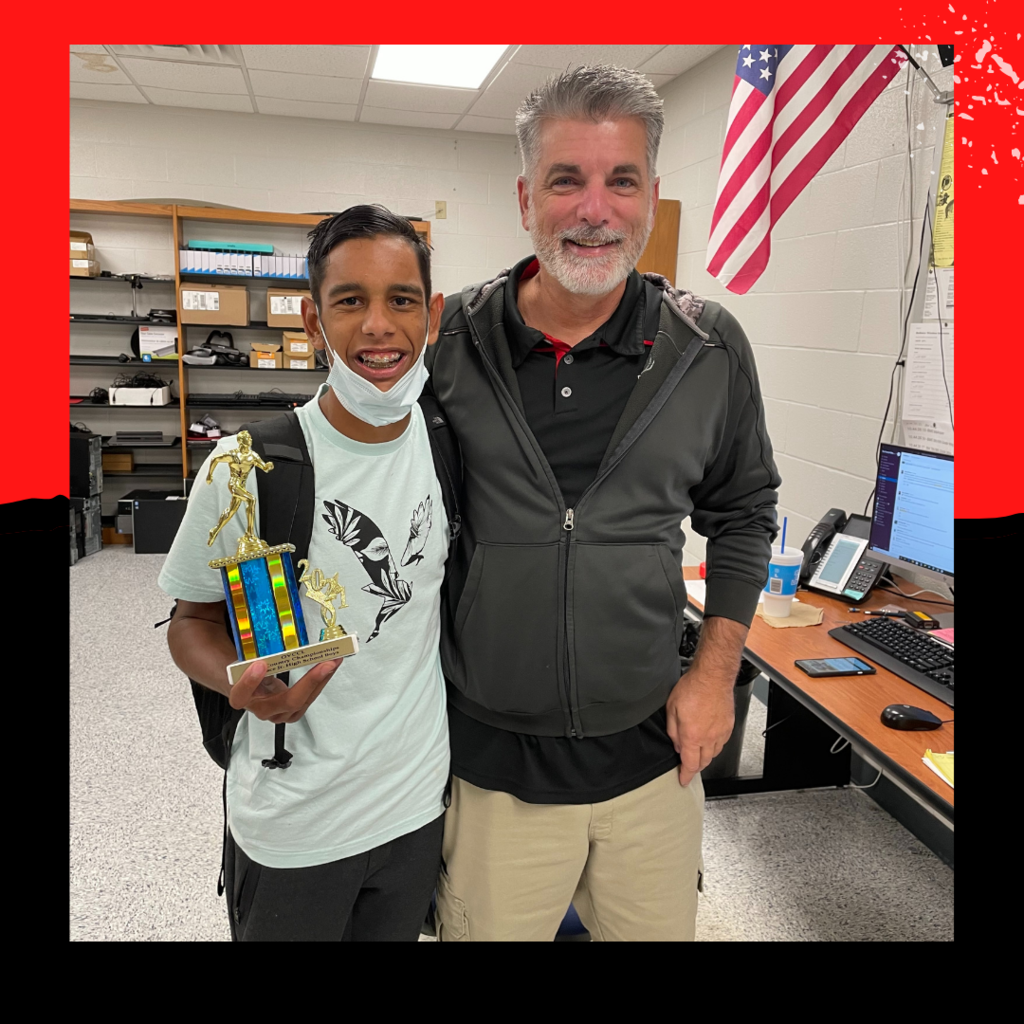 Bellaire Middle School's 8th Grade Student of the Month for October is Alyson Vingia. Her teachers wrote that, "Alyson is a really hard worker and always willing to help out." Congratulations, Alyson!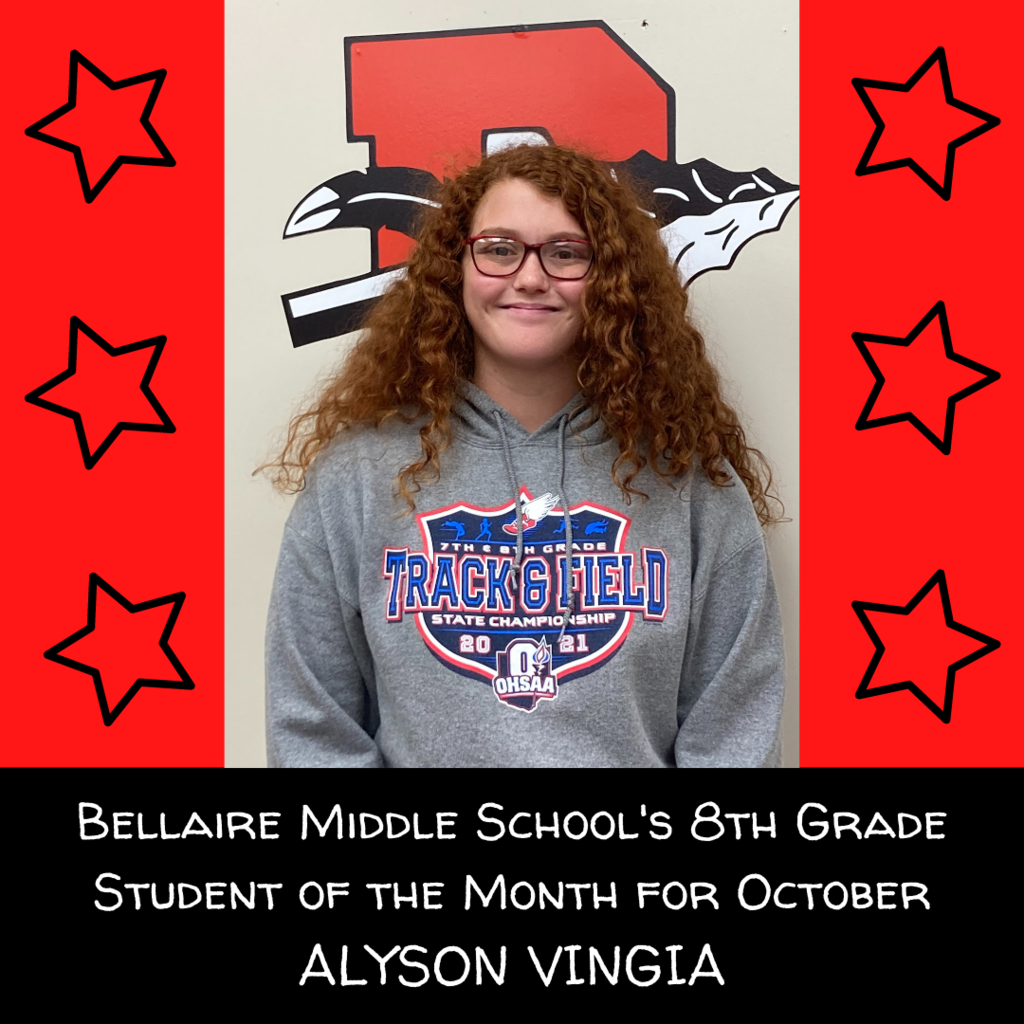 Bellaire Middle School's 7th Grade Student of the Month for October is Alex Padgett. His teachers wrote that , "Alex is very responsible and respectful to his classroom and his teachers." Awesome job, Alex!

Bellaire Middle School's 6th Grade Student of the Month for October is Erika Lednik. Her teachers wrote that, "Erika is a joy to have in the classroom and is always willing to help. She is kind to her peers, dedicated to her work, and follows directions." Great job, Erika!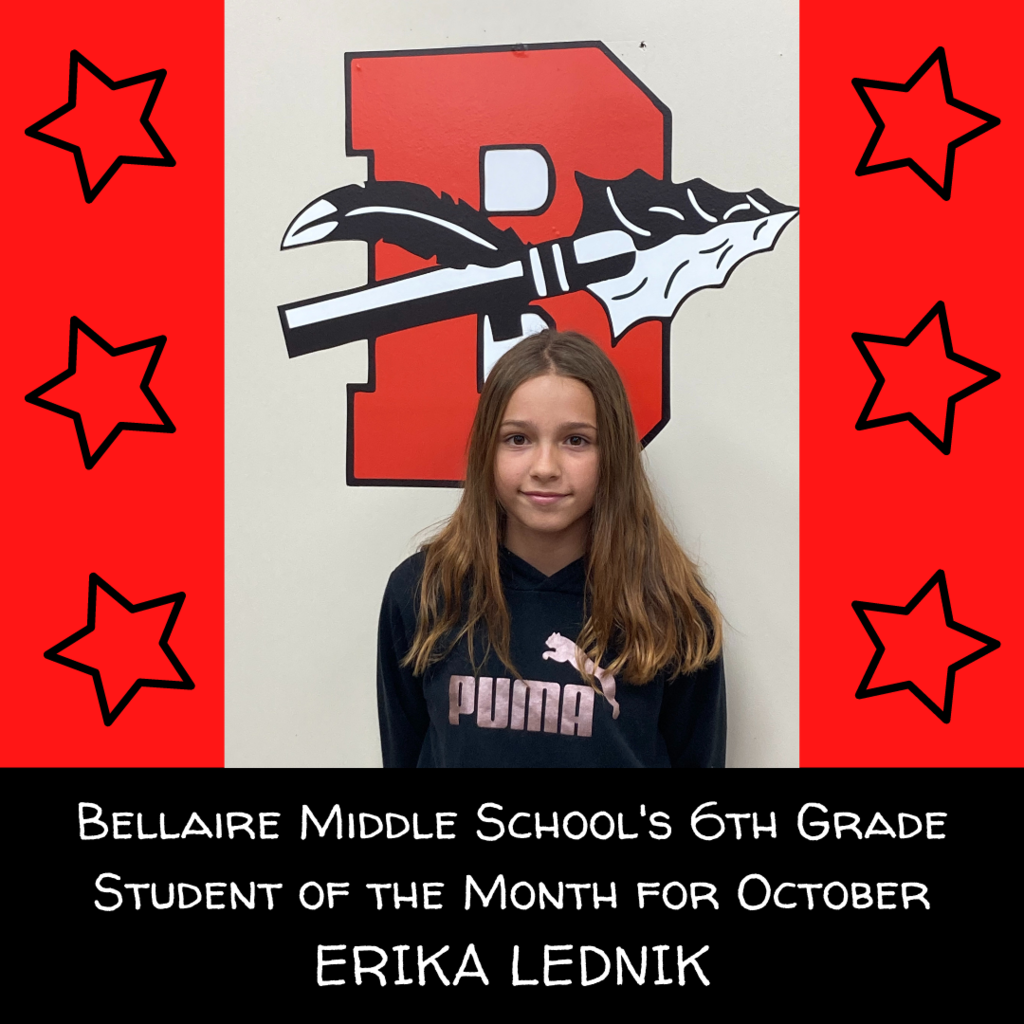 Bellaire Middle School's 5th Grade Student of the Month for October is Baylee Davis! Our 5th grade teachers wrote that, "Baylee is a smart, kind, and wonderful 5th grade student. She is always ready for class and excited to learn. We are so proud of her. Way to go, Baylee!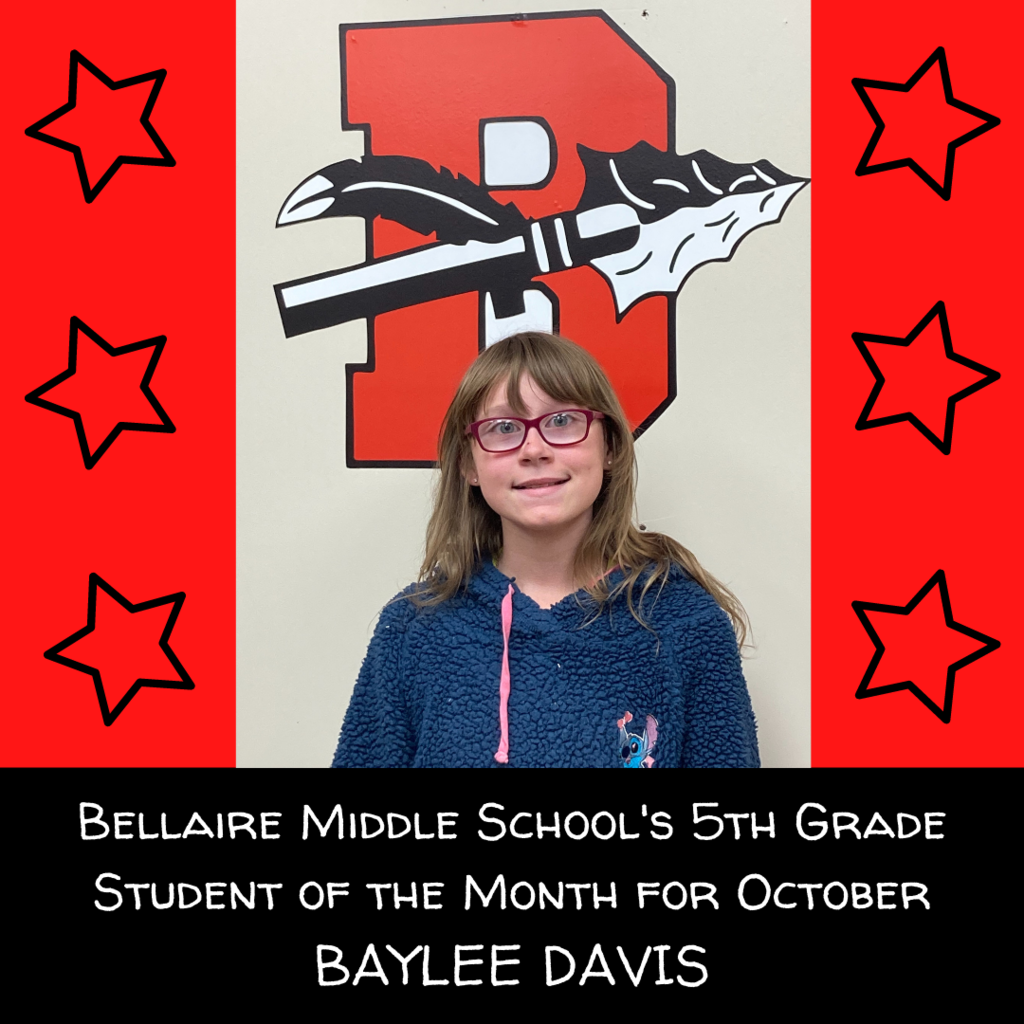 BMS Random Acts of Kindness winners this week are: 5th Grade - Joseph Valentin 6th Grade - Erika Lednik 7th Grade - Adyson Welling 8th Grade - Jessica Showalter They all received a free Gulla's lunch today! ❤️🖤🍔🌭🖤❤️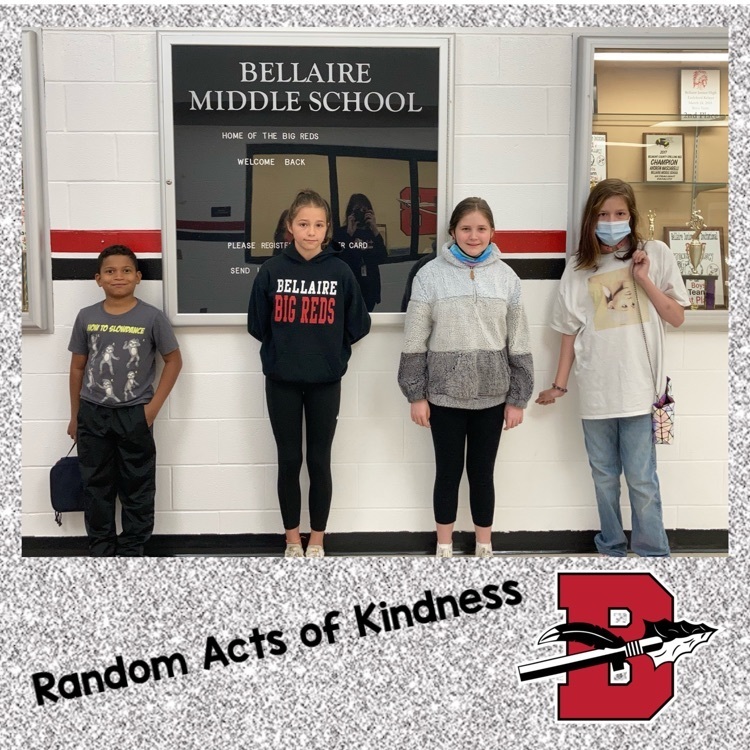 Follow us on Instagram at bellairemiddleschool!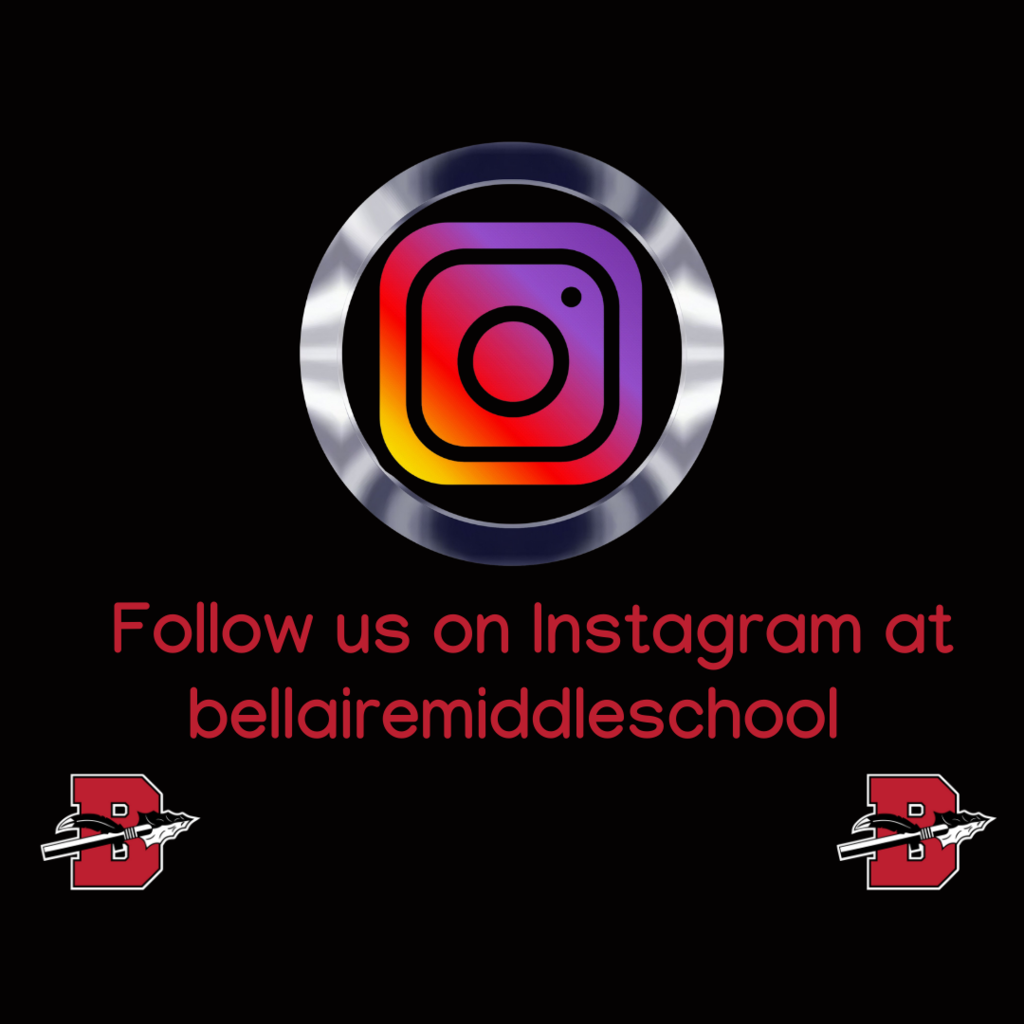 Our 5th and 6th Grade Girls Basketball Team is playing this evening! Great job, Big Reds! Thank you, Coach Farrier and Coach Hutch for teaching our girls how to play! ❤️🖤🏀🖤❤️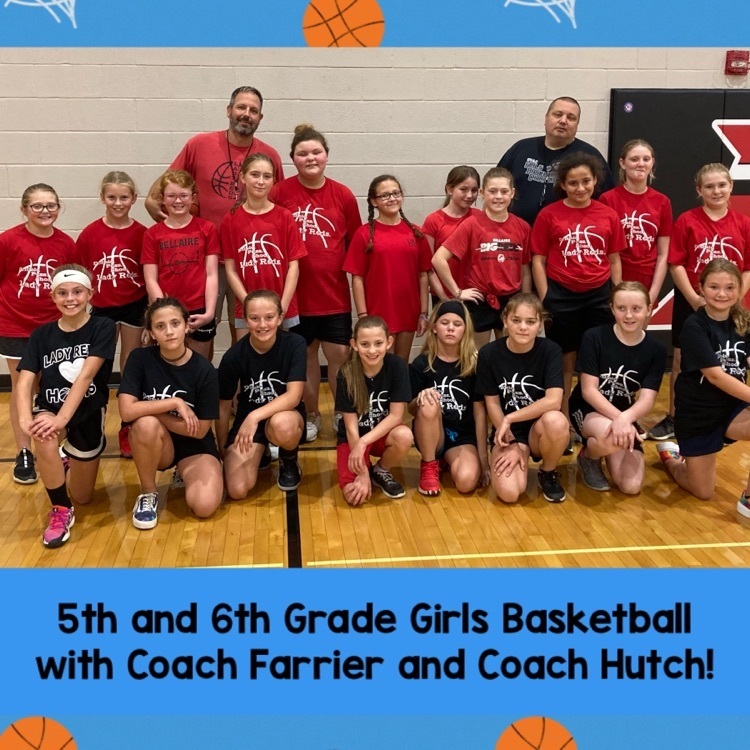 Please attend Bellaire Middle School's Open House and Fall Festival! You will be able to visit our school and teachers, shop the book fair, and participate in different activities planned by Mrs. Keller and the PTO! We can't wait to see you there!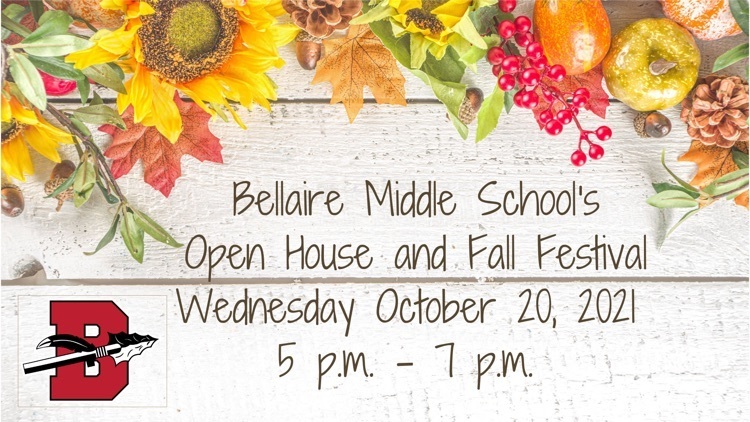 Transcript of tonight's call out: Greetings, families! This is Miss Berdine, the principal of Bellaire Middle School. We are calling this evening to clarify our morning car rider drop-off procedures. Drop off begins at 7:15 a.m. and families are asked to stay in a single file line parallel to the curb when dropping off students. No one should be parking in the lot and waiting to drop off their child. We cannot have cars backing out while families are dropping off students. We want to make sure our students are as safe as possible. Also, Bellaire Middle School will be hosting our book fair next week and we will have our fall festival and open house night on Wednesday, October 20, 2021. We look forward to seeing you there. Have a great night, Big Reds!
Last of the vegetables picked and the MS Afterschool students getting the garden ready for next season! A lot of great tomatoes, peppers, and cabbage. Our students have some real green thumbs!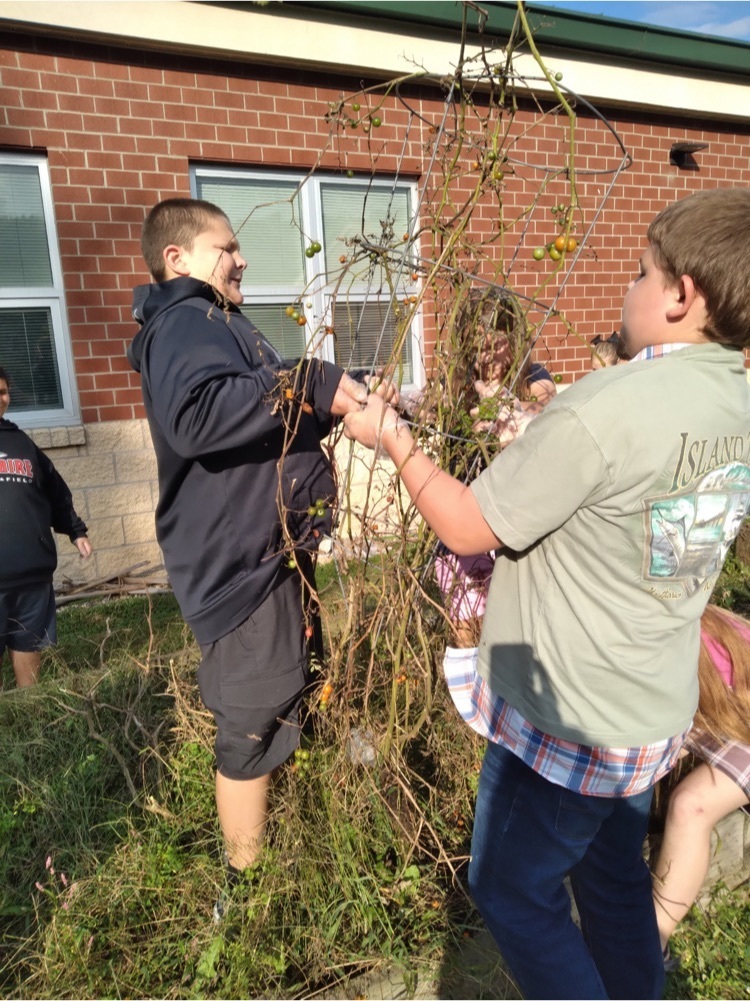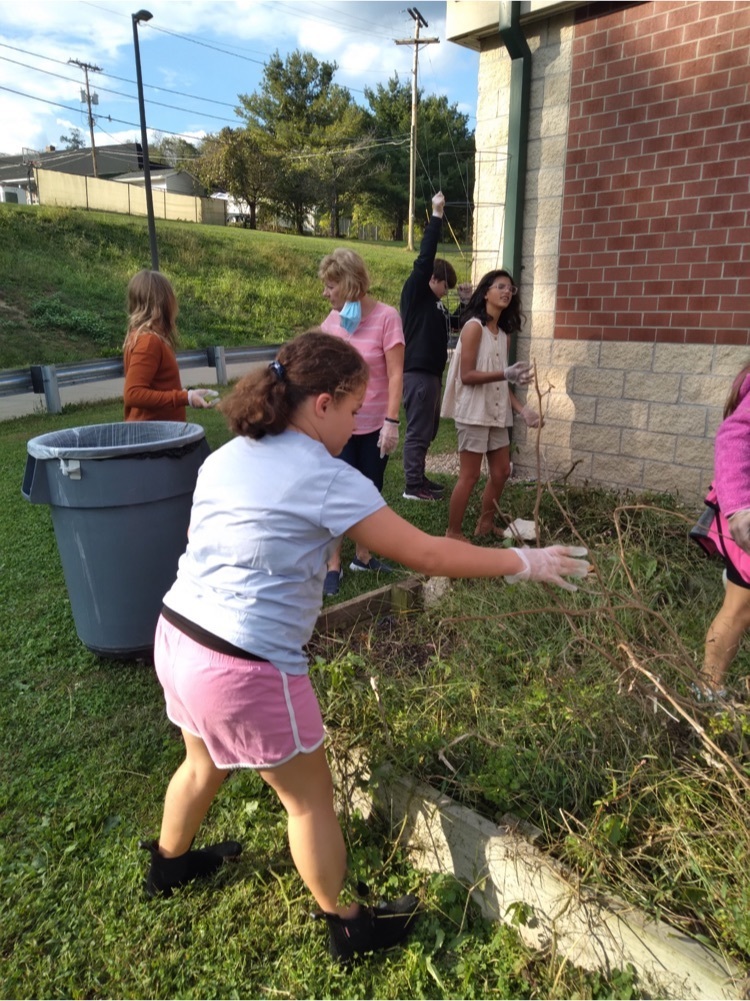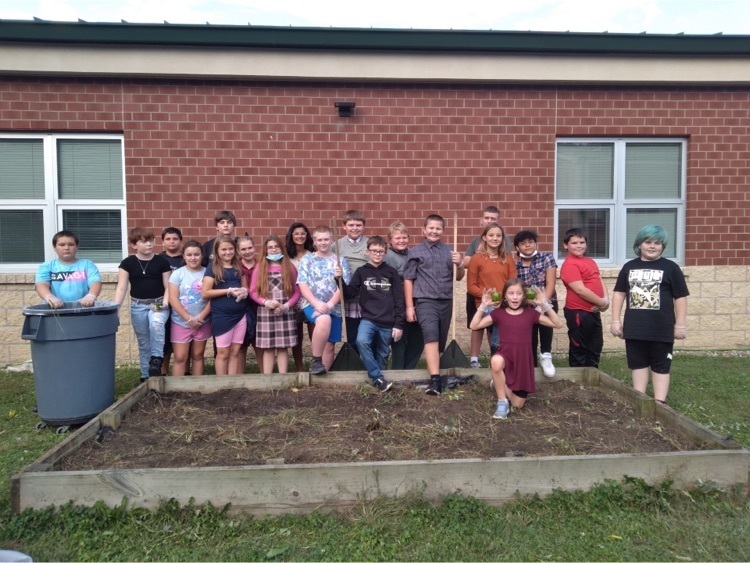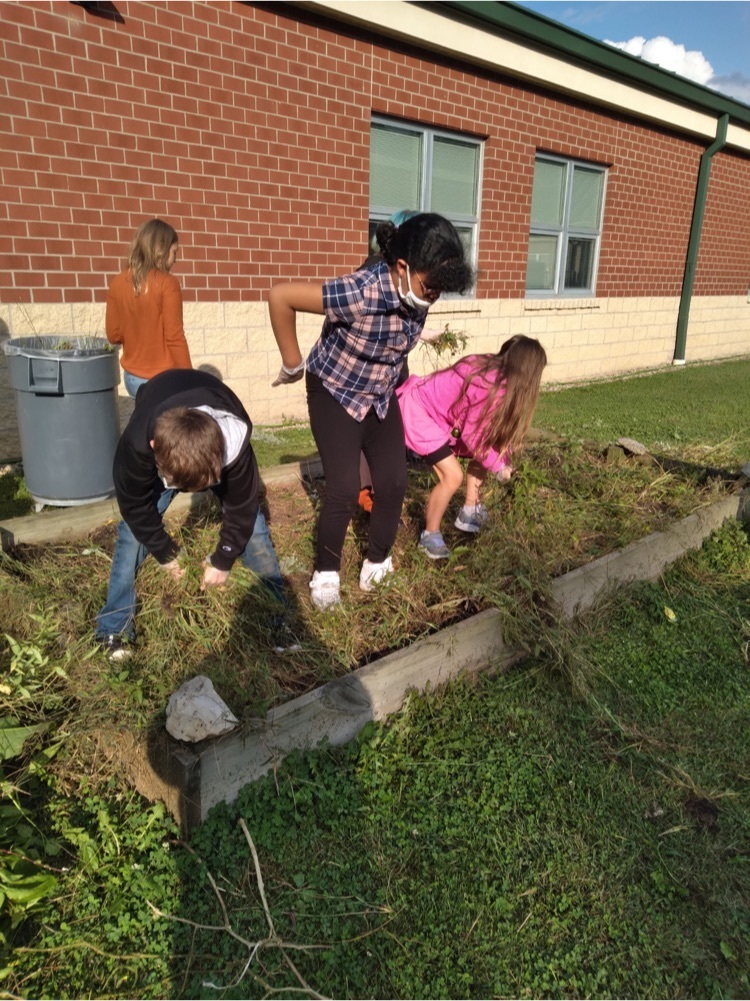 The following students' names were drawn for a free Gulla's meal for practicing randoms acts of kindness: 5th Grade - Jaxon Balsei 6th Grade - Nick Knowlton 7th Grade - Kaden Greathouse 8th Grade- Makayla Pettigrew Way to go, Big Reds! ❤️🖤❤️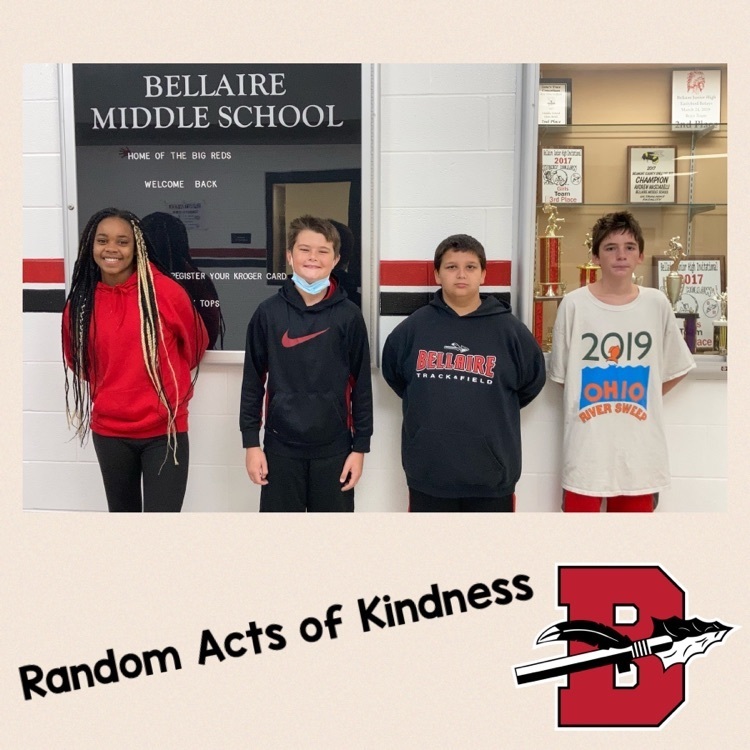 Bellaire Cross Country had a team meal last night at the Sons of Italy! 🇮🇹 Thank you to the Perko Family for your generosity and to the awesome ladies of the Sons of Italy for their hospitality! #Mangia 🇮🇹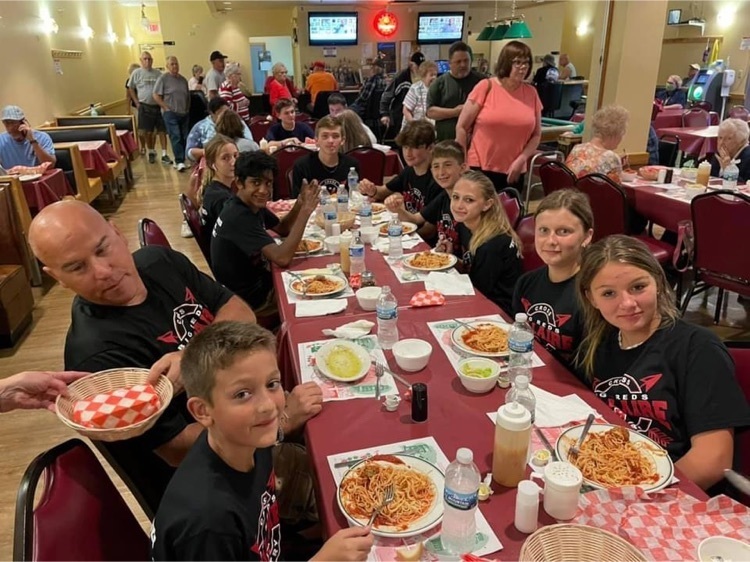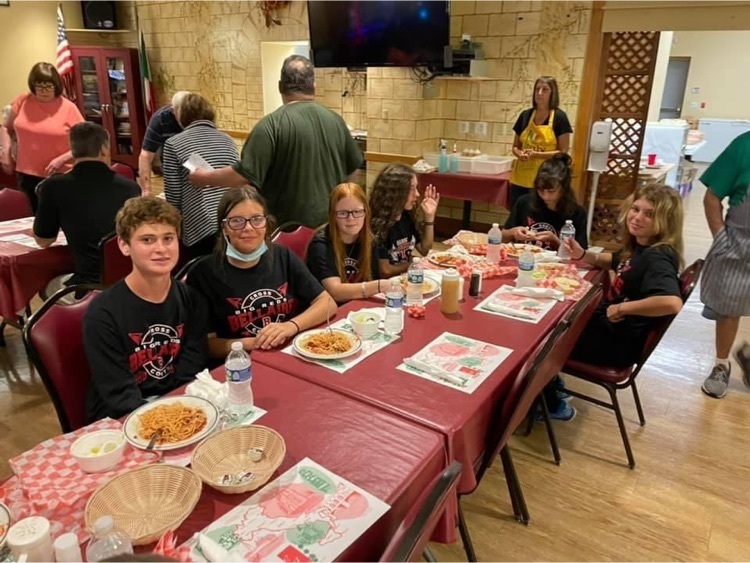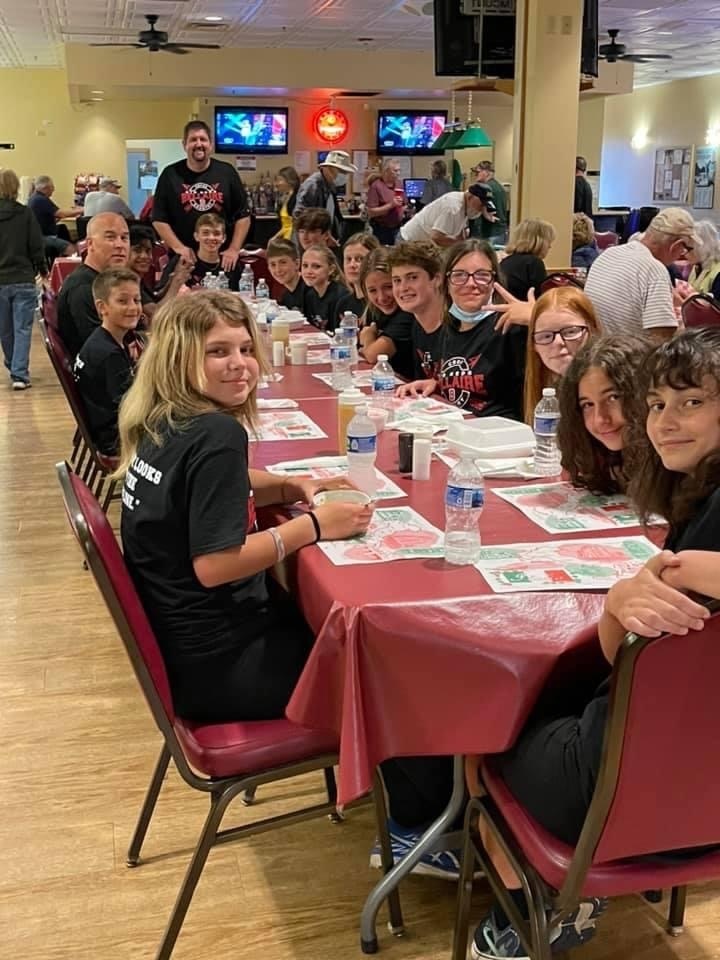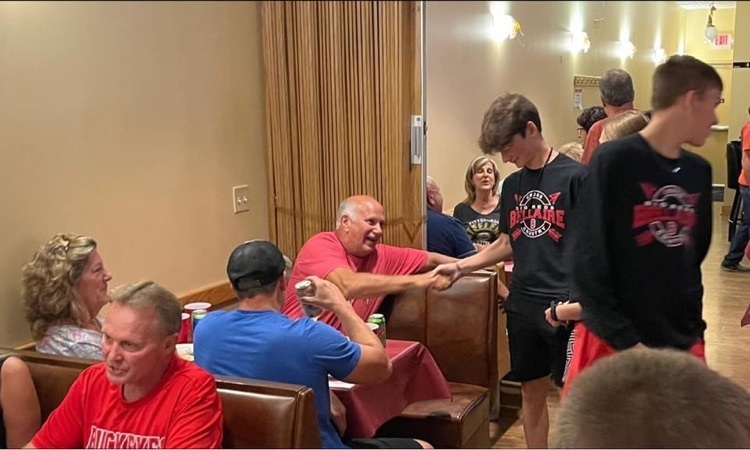 6th-grade students Madi Pfalzgraf and Aliyah Vinka volunteered to clean the school grounds during recess because "We want our school to look clean". That's some Big Reds Pride! Go Big Reds!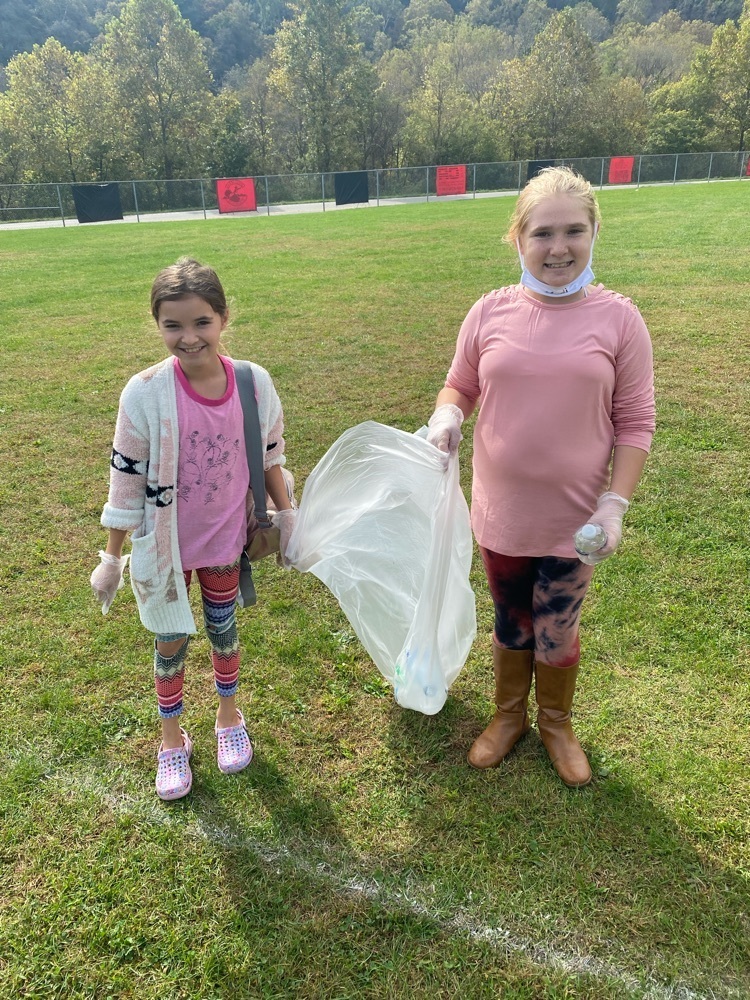 Congratulations to Bellaire Middle School's 5th grade ELA teacher, Mrs. Tracie Hughes, for being awarded a $500 MAC Grant from McDonalds. This grant will pay for the 5th grade Christmas plates that our students make each year. #MACGrant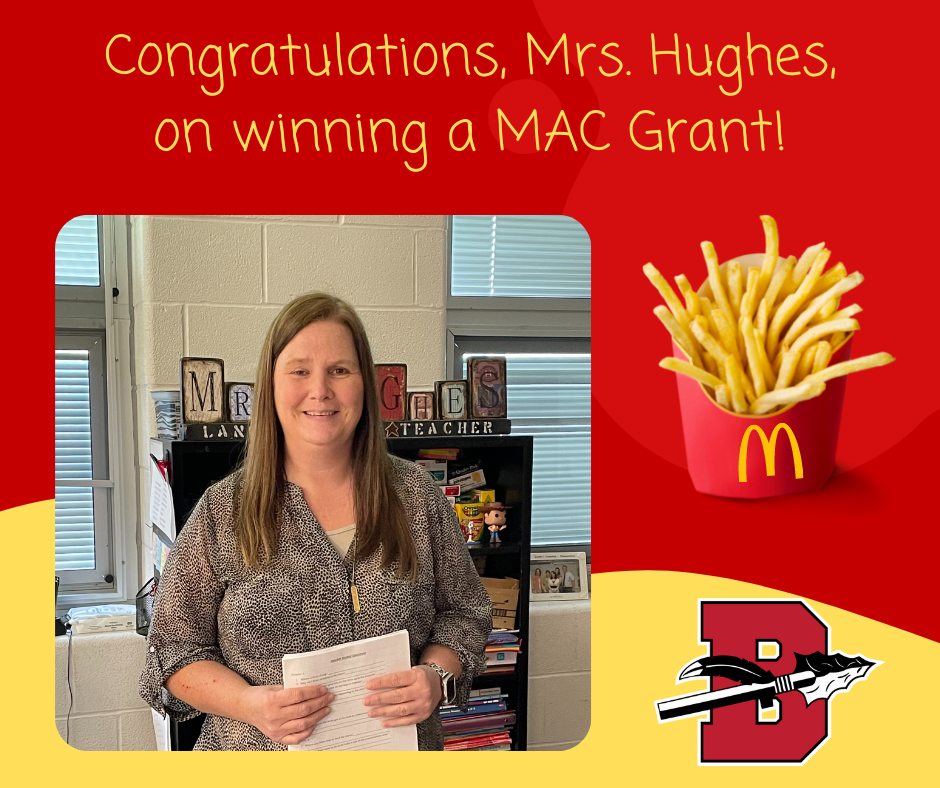 Happy Custodian Appreciation Day to our AWESOME school custodians: Cindy Hepe, Jack Evans, Kahley Jeffers & Sheila Elkins-Cattane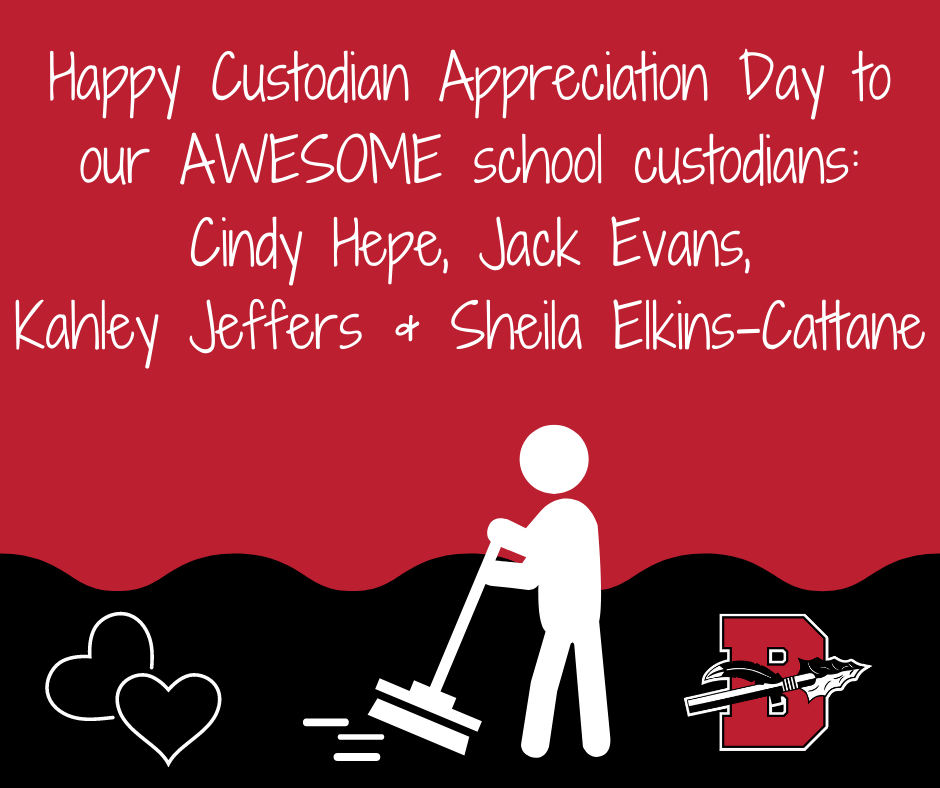 Mrs. Keller's career class is learning some basic sewing skills. They are creating sock puppets! 🧦🪡🧵🧦🪡🧵🧦🪡🧵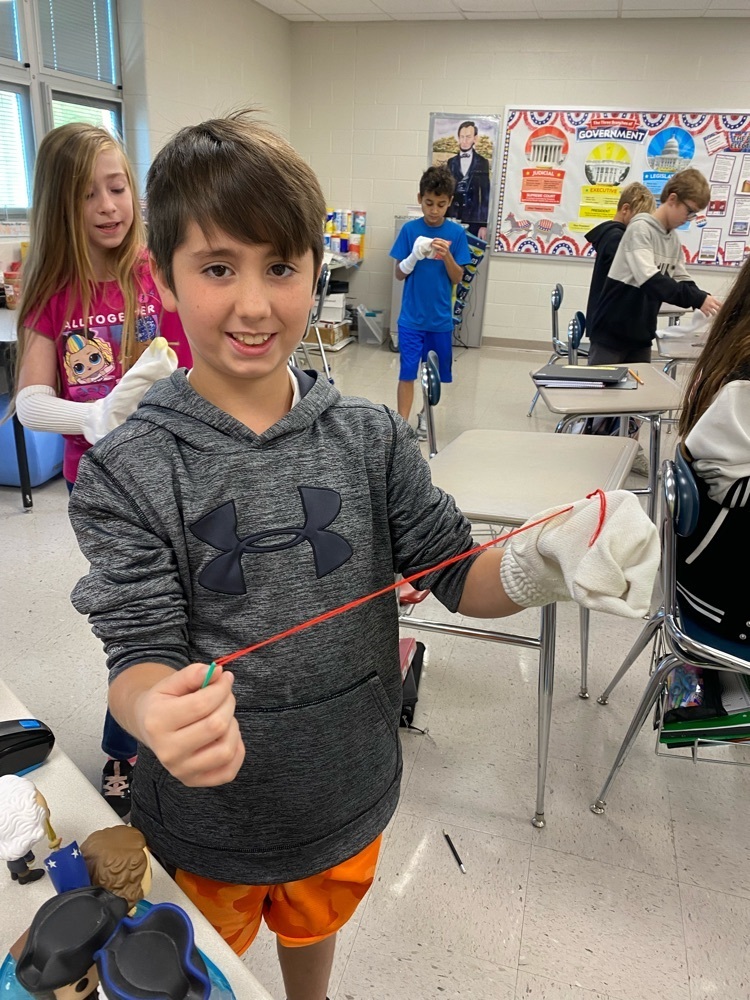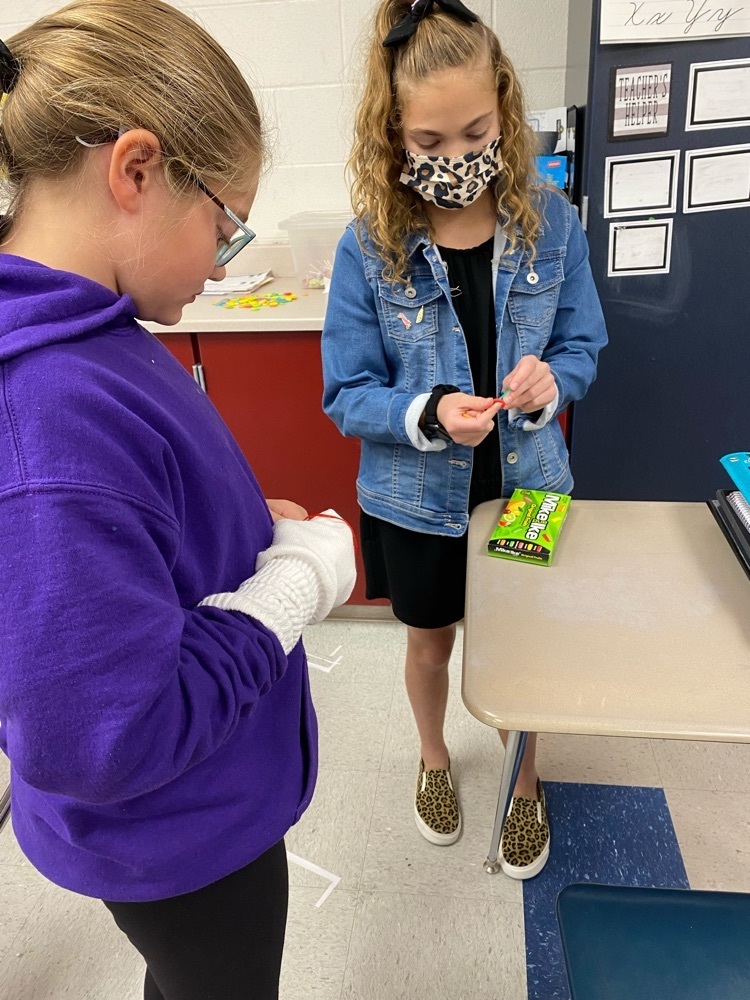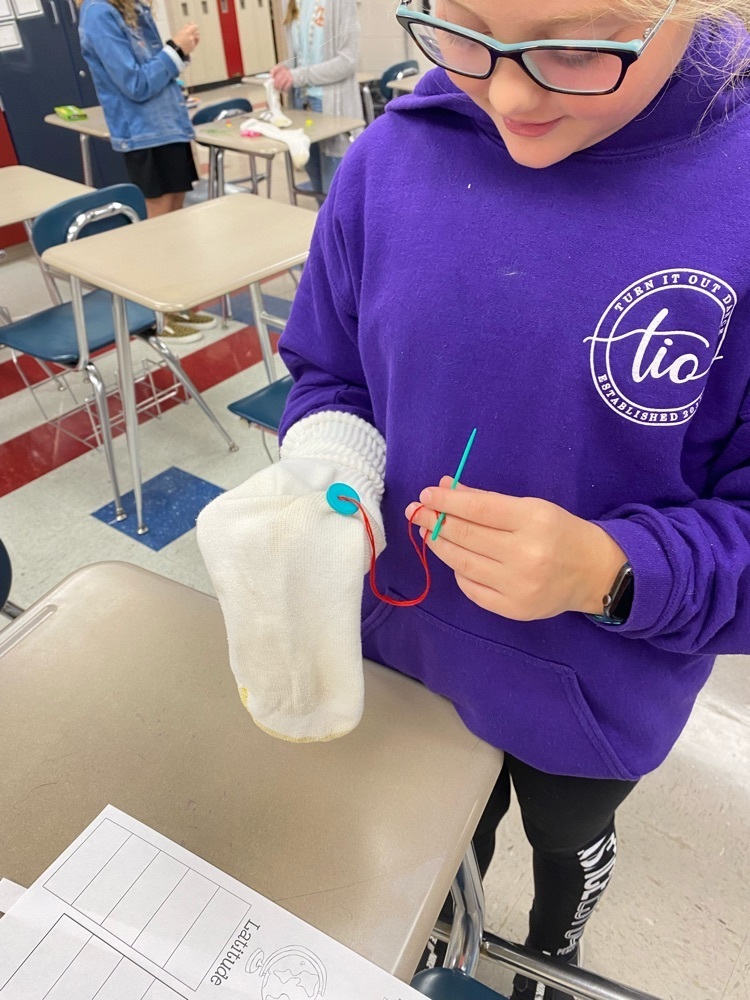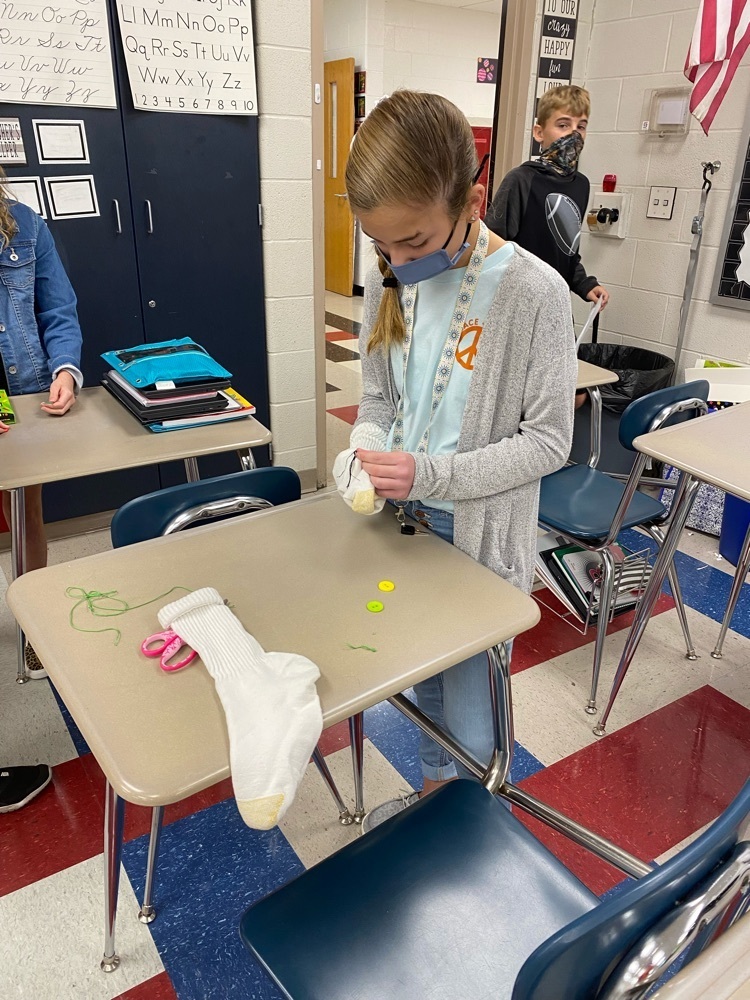 🍁🎃🍁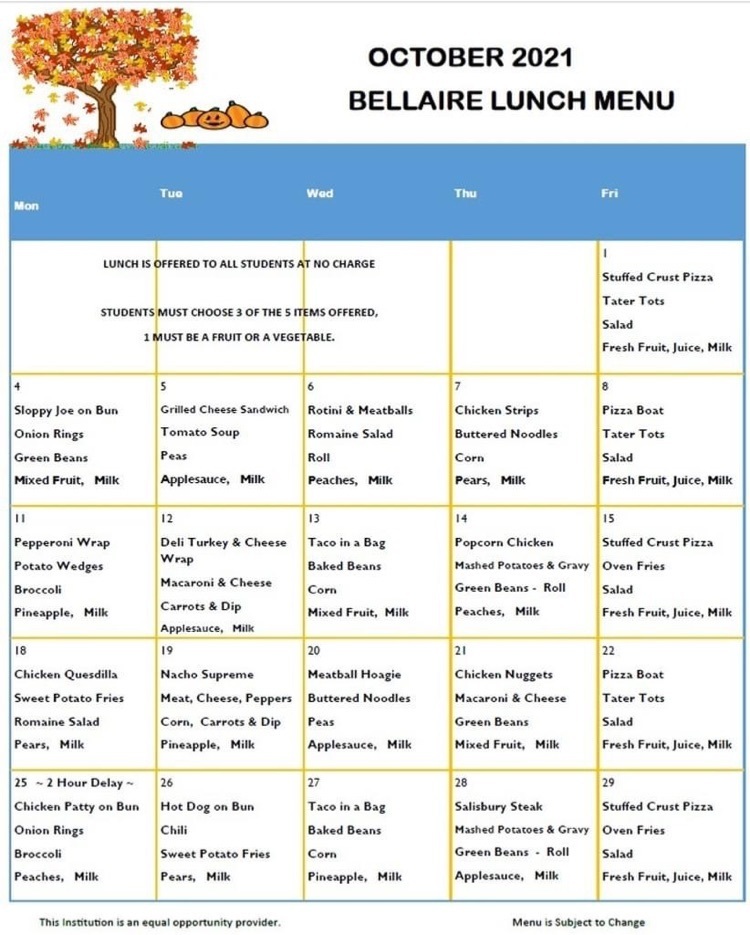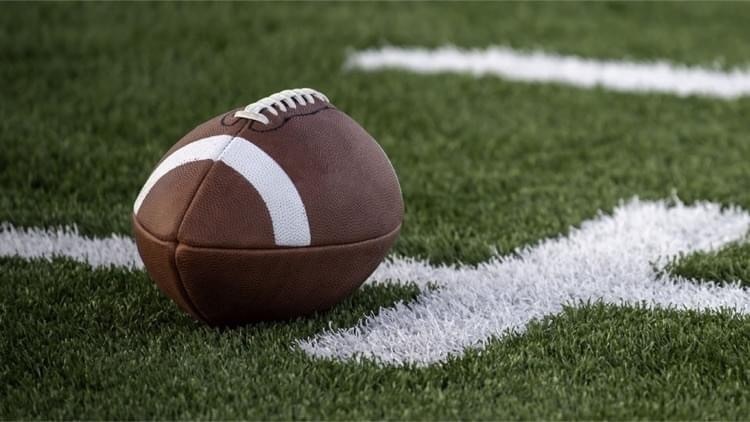 Mrs. Kaczor's TAG classes formed a TAG Classroom Constitution! With this TAG Constitution, students have decided the guiding principles of their classroom. Up next, they are going to make a TAG Classroom Bill of Rights! ❤️🖤📝🖤❤️