Nothing starts a Friday better than food. Thanks @BankWithUnited in Bellaire for the donuts for our staff. #BigRedsBaby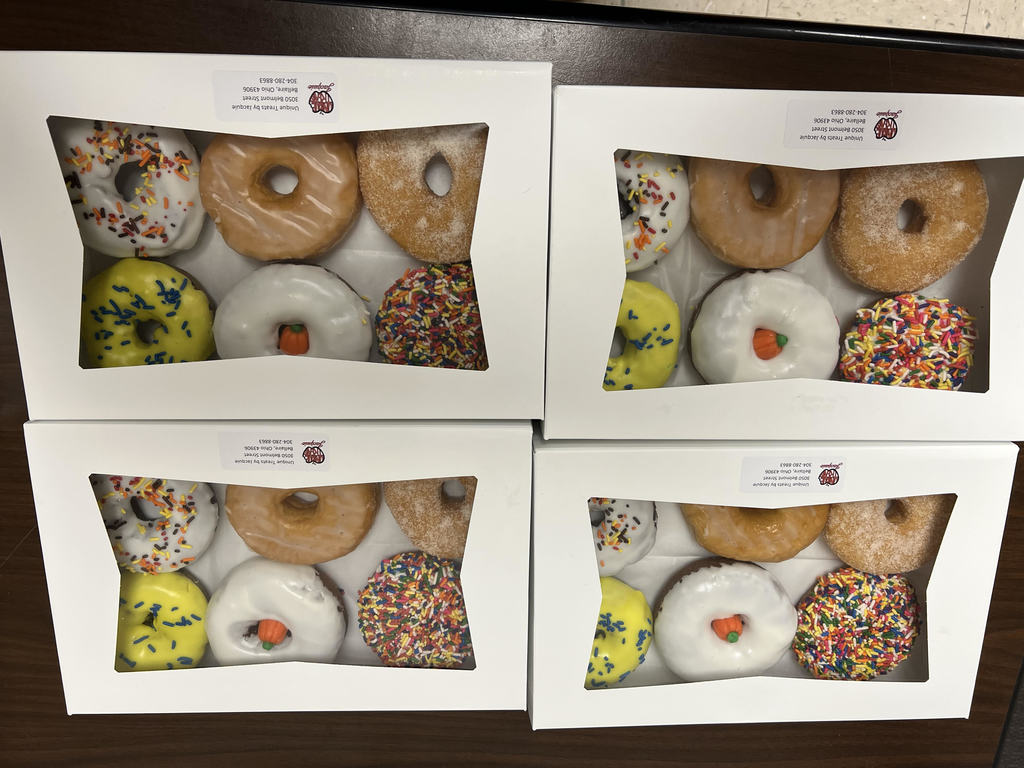 Next week is Spirit Week at BHS. Join in and participate.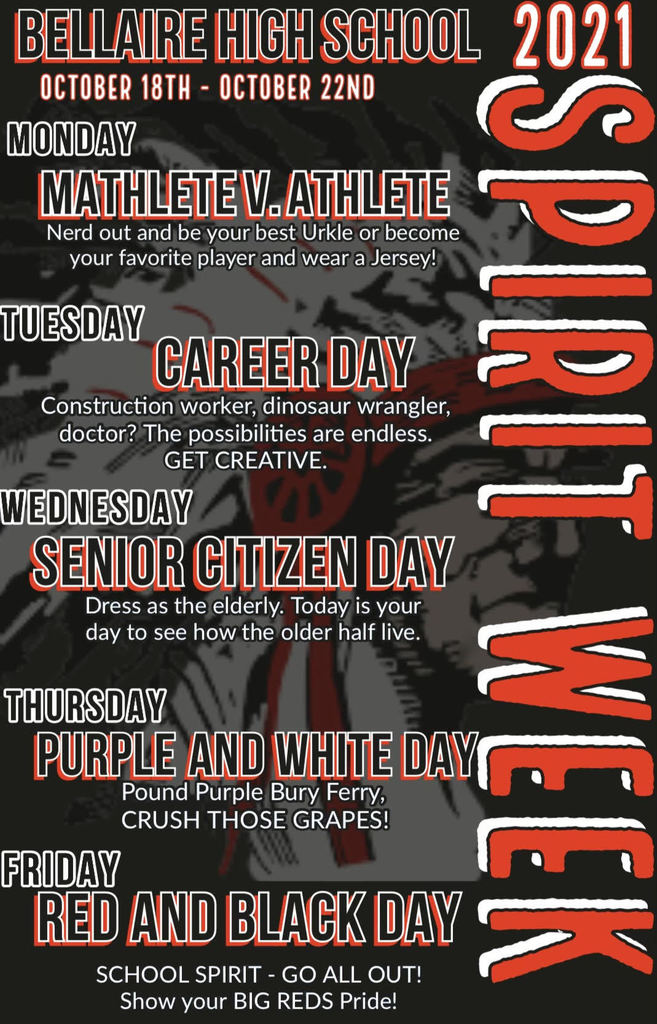 Thank you to our BHS National Honor Students for taken care of the destruction at the playground. Way to show your Big Red Pride! It's a great day to be a Big Red!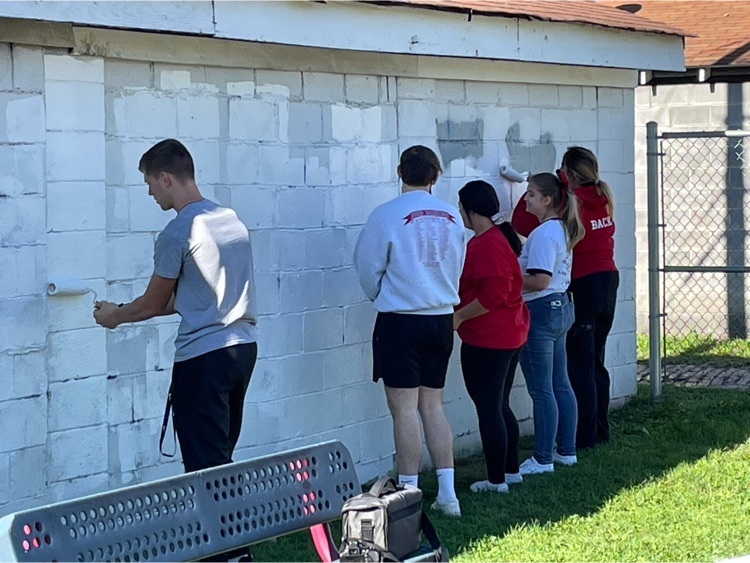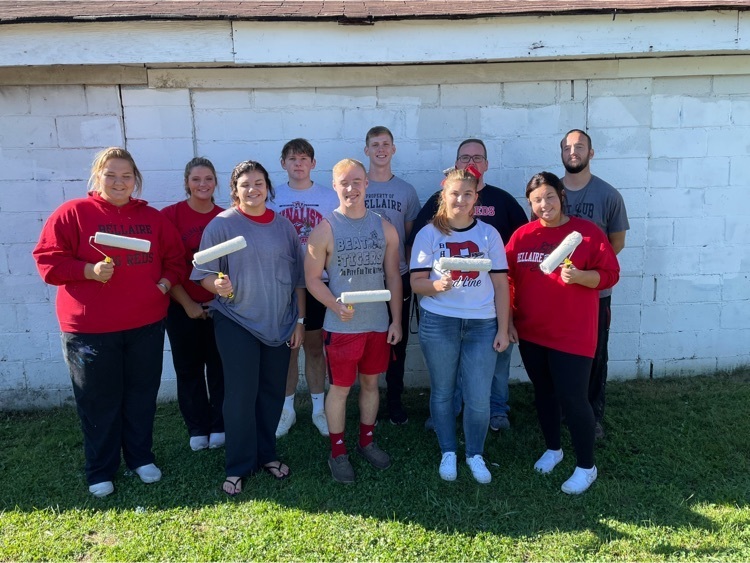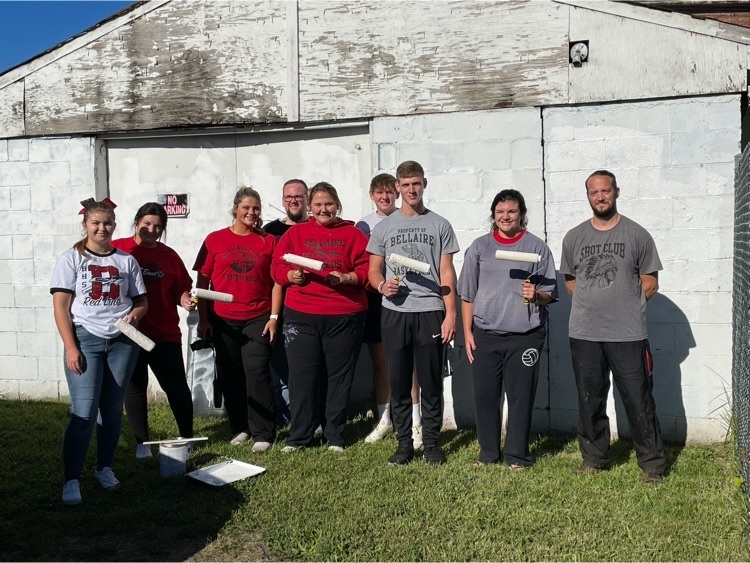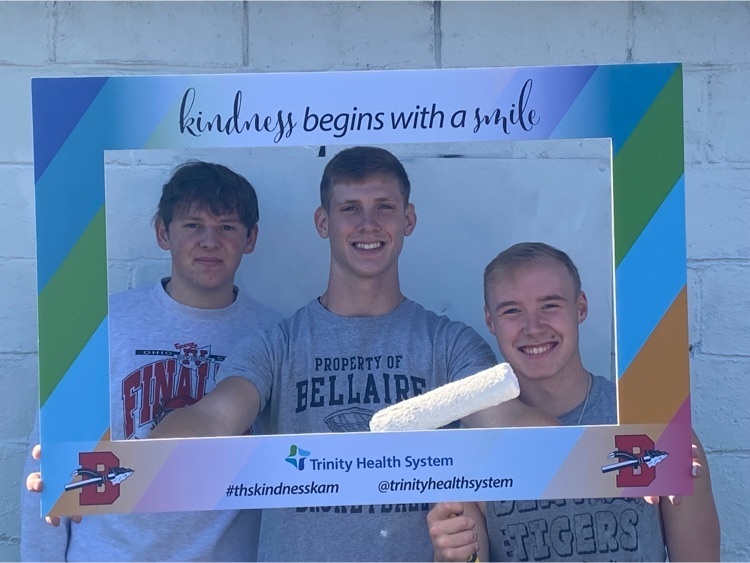 Good Morning Big Reds, We are moving forward with our outdoor graduation today at Nelson Field. The ceremony will start promptly at 2!

Graduation practice notification: Due to heavy rain last night, we will hold graduation practice in Alumni Auditorium at 10am.


Due to staffing issues, Bellaire High School will operate on remote learning from 12/15 - 12/18. All student work will be posted to Schoology. Parents are reminded to check student grades frequently on progress book. BMS and BES will continue to operate on a hybrid schedule.

Bellaire Schools will be in yellow/hybrid learning from December 7th-18th.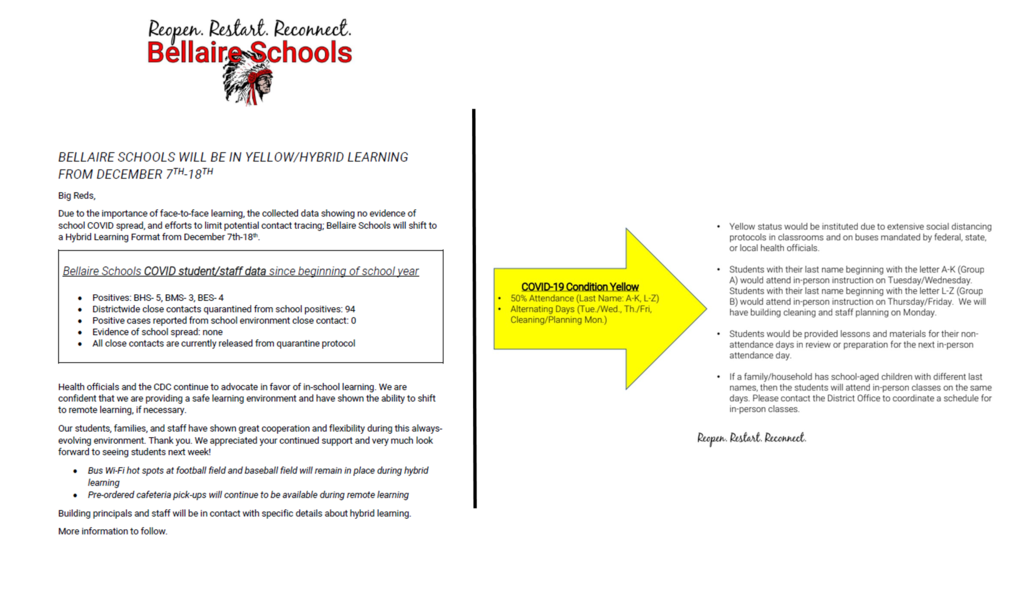 BELLAIRE MEAL SERVICE DURING REMOTE INSTRUCTION: Pre-order begins tomorrow, November 18th, 2020. Pickups begin Thursday, November 19th. All meals will be PRE-ORDER ONLY. Failure to pre-order your meal the preceding day by 6pm will result in no meals for your child for that day. To pre-order a meal, call 740-676-2405 by 6pm of the preceding day. For example, to have a meal on Thursday, November 19, you must call by 6pm on Wednesday, November 18. Bellaire will be serving both Lunch and Breakfast following the current menu starting on Thursday, November 19. You may pick up your meal(s) at any of the buildings regardless of you child's grade level. You will have to identify which Building at the time you order your meal(s). When ordering your meals, you will need to leave the following information in the voicemailbox: student(s) name and the site you are picking up the meal(s). As a reminder, we will not be serving meals on weekends or during Thanksgiving Holiday, November 25, 26 or 27th.

Reminder to parents... We will be holding virtual parent/teacher conferences on Thursday evening from 4:00-7:30 and all day Friday from 7:30-2:45. You can schedule meetings by emailing each teacher you would like to speak to. Contact information is located in the staff directory at
www.bellairesd.org

School Officials were notified today, October 21, that a Bellaire High School student has received a positive test for COVID. The student has been in quarantine with their family since Sunday, October 18. School Officials are working with the Belmont County Health Department on social tracing measures. The names and contact information have been provided to the Health Department of anyone who, by the Health Department's definition, would have come in close contact with this student. The Health Department will make direct contact with these individuals making the necessary determination on a case by case basis. We believe this to be an isolated incident.

SPIRIT WEEK IS COMING!!!!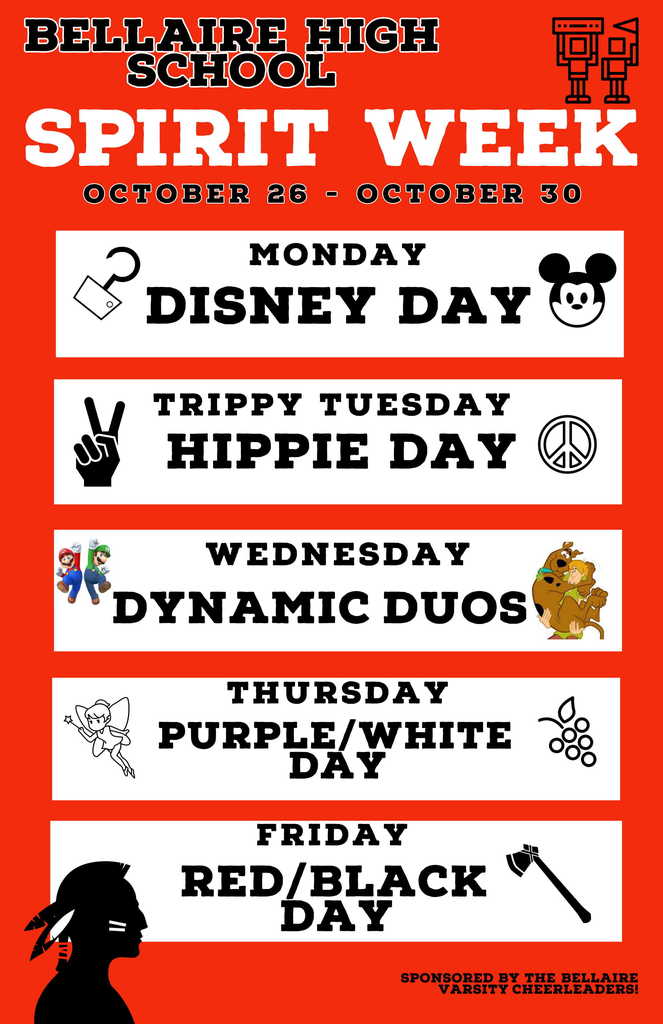 Attention all remote learners... an important message was sent to your school email accounts. Please continue to check your email daily!

Good Morning, We are currently experiencing technical issues with our phone system. Incoming calls are not getting through to the buildings. If you need assistance you can email Kim Hart at
khart@bellairesd.org
Have a great day Big Reds!

Big Reds, Our schools are going to reopen for students on 8/31. BHS will operate on the green step of our reopening plan. A few updates you need to be aware of... -We will not issue lockers to start the year. Please bring a backpack to carry the things you need from class to class. -Our fountains are blocked off, bring a few bottles of water to get through the day. -All staff and students will be required to wear a mask. This mandate will be strictly enforced. If you need a mask we will provide one. -Schedule pickup dates/times will be communicated via one call and social media shortly. -Any parent who is interested in the remote learning option must notify Mr. McAfee by 8/24. Our complete reopening plan can be found at bellairesd.org Please feel free to reach out with any questions
dmcafee@bellairesd.org
Thank you for your patience as we work to open as safely as possible.


Big Reds Community, Please see our COVID-19 "At a Glance" Plan to reopen, restart, and reconnect. Our goal is to begin the school year in GREEN and as traditional as possible. With 40 days until our opening, circumstances could change. You will also find a letter from the Belmont County Department of Health in regards to school openings. We appreciate your patience and flexibility throughout this time. Go Big Reds!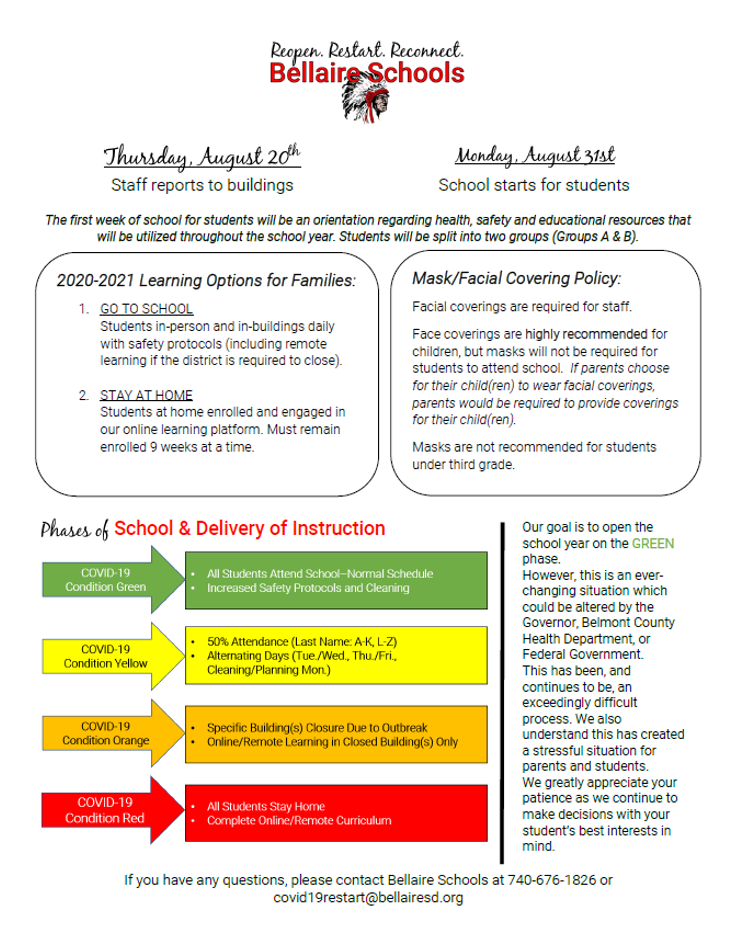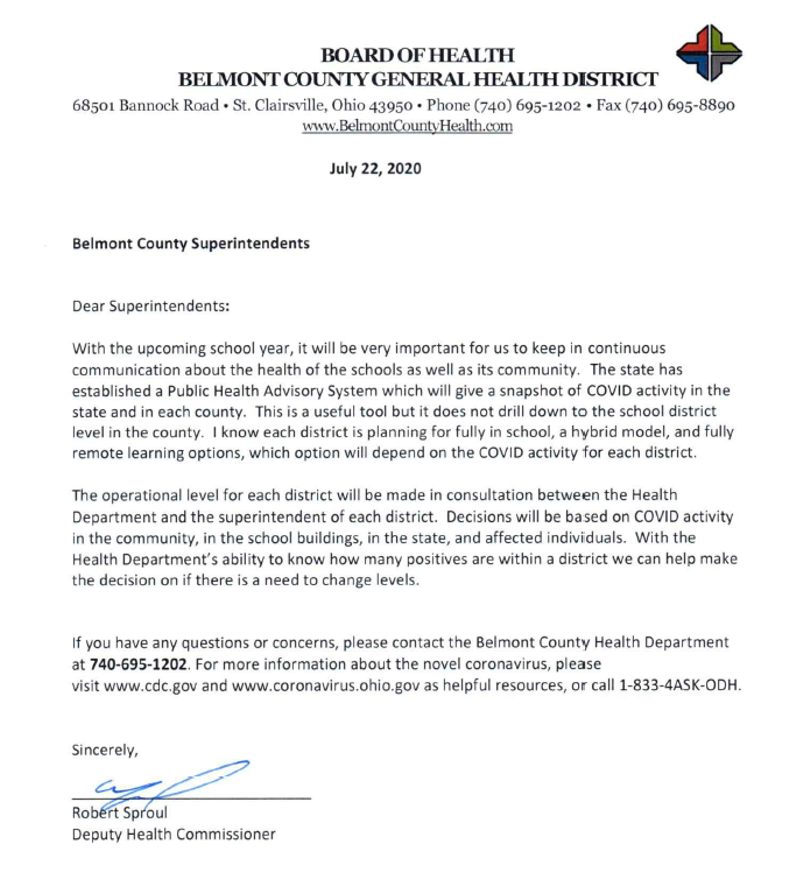 The broadcast of our graduation ceremony was rescheduled due to yesterday's NASCAR race. You can watch on WTOV Fox 9 tonight at 7:30.

Reminder... Our graduation ceremony will air tonight at 7:30 on WTOV Fox 9.

Attention Big Reds... A case of COVID-19 has been confirmed among one of our student athletes. Out of an abundance of caution, we are suspending all extracurricular activities and athletics until July 5th. During the suspension of activities, our facilities will continue to undergo thorough disinfection and cleaning. We are encouraging students and families to contact their physician if there are any medical or testing questions. We will send an update with instructions for the restart of activities as the date nears.